Psychotherapy & counselling in Central Bristol & Online
Counselling for individuals and couples
Supervision for professionals
Face-to-face and online
Counselling, psychotherapy and sex therapy in central Bristol, North Somerset and online
Please note it is currently taking me several days to return emails, texts and phone calls. If you don't hear back from me for any reason then do feel welcome to follow up your original contact. I aim to respond to all professional contacts made to me.

I am currently working with people in room in Bristol, BS1. However, I'm also continuing to work online and use other remote technologies. I've been working online for more than 15 years. While online therapy might be new for you, it is something that I am very experienced, comfortable and enthusiastic about using. I regularly use a number of platforms - including FaceTime, Sessions, WhatsApp, Zoom and Skype - for one-to-one and couples sessions. (Last updated 14 November 2023)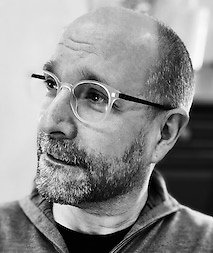 Welcome to my counselling, psychotherapy and couples therapy practice based in central Bristol (BS1) and Backwell, North Somerset (BS48). As a long established, accredited and registered counsellor/psychotherapist I offer a private, relaxed and informal space where you can talk in confidence about any troubling issues. I also supervise counsellors, psychotherapists and other mental health professionals.


I've been involved in the therapy profession for over 20 years, and I am registered and accredited as a counsellor/psychotherapist with the British Association for Counselling and Psychotherapy (BACP). I studied psychology as part of my graduate degree and undertook my initial therapy training at the University of Cambridge.


You can find further details about me by clicking the About page.
I offer:


counselling and psychotherapy
WalkTalk therapy
couples and relationship therapy (including sex therapy (psychosexual) and Compulsive Sexual Behaviour (sexual addiction and porn addiction) recovery work)
supervision for other professionals.

I work:


in room face to face
online (via secure video chat platforms)
on the telephone
while walking in appropriate urban settings
My practice is respectful and aware of neurodiversity and I have considerable experience of working with those who live with ADHD (ADD), Dyslexia, ASD (Asperger's/Autism), Dyspraxia and other forms of neurological difference.
Common reasons women and men of all types seek sessions include:


dealing with depression, rumination and self-blame
stress, anxiety and attachment issues
relationship issues (including childlessness)
sexual problems (psychosexual) such as low sex drive (loss of libido) or erectile dysfunction (ED)
past traumas (including abuse)
issues around coming to terms with ADHD, ADD and dyslexia (I always offer online work if preferred)
meaning in mid-life and other existential concerns
low self-confidence and negative life events
difficulties around sexuality and gender
digital addictions (including sex and porn addictions)
issues with ASD and Asperger's (I always offer online work if preferred)
other issues concerning personal development, fulfilment, and
searching for meaning and direction in life.
---
Types and modalities of therapy – it's all in the relationship

The UK Council for Psychotherapy (UKCP) currently gives some explanation for a wide variety of psychotherapeutic approaches on it's website and The BACP currently lists 30 types of therapy that are commonly offered in the UK (lists last accessed on 21/9/21).

Thankfully, in practice, you don't have to understand all of these modalities, labels and jargon, since the fact is that no one theoretical approach has been proven to work better than all the others. What we do know, though, is that the relationship you develop in the therapy space can have a major influence on the effective outcome of a therapeutic treatment (Lambert and Barley, 2001). Put simply, therapy works well with someone you feel comfortable with. Having said this, there are certain specific skills based approaches like EMDR (Eye Movement Desensitisation and Reprocessing) that have a proven high success outcome for treating specific issues like PTSD.


---

Making an informed choice

With so many different types of counselling/psychotherapy on offer in Bristol and North Somerset, making the right choice might seem difficult.

All counselling and psychotherapy sessions should offer you a safe, ethical and confidential encounter with a counsellor/psychotherapist who has undertaken a training involving both academic and practical elements plus the appropriate supervision to support that training.

In the UK, counselling and psychotherapy are not regulated occupations. While this benefits its diversity, it also means you need to check that a therapist is suitably qualified to work with you. You should have no hesitation in asking for information about a therapist's training background, if you need to, when considering them.

You can find out more about my in-depth training and therapy route on my About page. You can also check my accreditation and registration status from the bottom of this page.


---

If you go to the Therapies section of this website you can view the pages for Individual Therapy, Couples Counselling, Sex Therapy and Online work as well as WalkTalk and Porn Recovery. This site will also let you read detailed information on the different services I offer in counselling, psychotherapy and coaching, and get a bit more of an idea of the professional, friendly and inclusive way I work. If you have any specific requirements or would like more information once you've had a read, then do please get in contact with me. You can read more detailed information about my work with couples on my separate website Therapy Place Couples.

I know it can feel like a big deal to make the first step into counselling and psychotherapy, but I'll do my best to help you feel comfortable right from your first contact with me.
I currently offer:
an in room practice at
13-14 Orchard Street
Bristol
BS1 5EH
Therapy Place Bristol
a couples service – (based in Bristol BS1 and North Somerset)
Walk and Talk therapy – which takes place during the spring, summer and late autumn seasons. Starting points are in Central Bristol (BS1 5EH) and North Somerset (BS48 1TN). Click for more information
an Online practice.

You can check my registration and accreditation through the BACP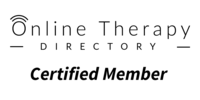 ---


Therapy Place Bristol is the website for Duncan E. Stafford MBACP registered and accredited. My serivce offers face-to-face and online counselling, psychotherapy, sex-therapy (psychosexual counselling), walktalk therapy, ADHD coaching and supervision for people of all genders. I work as a counsellor and psychotherapist with men and women all over the UK and face-to-face in Bristol (BS1), North Somerset (BS48), Nailsea and Backwell (BS48). People working or living in Central Bristol, South Bristol, Long Ashton, Backwell, Wraxall, Nailsea, Congresbury, Cleeve, Yatton, Clevedon, Portishead and Barrow Gurney, will find one of my practices easy to travel to. This page was last updated on 1 November 2023